MATCH REPORT
At 10am at Sheffield EIS matches began for the Allus under 12 team, firstly playing newly formed team Malton. After taking a little time to settle Allus began to get into a flow of catching and releasing the ball into space to one another. Mia Cunliffe and Lucy Norton equally shared the shooting responsibility catapulting Allus to a 4-1 lead at half time. Growing in confidence, it was much of the same from Allus in the second half starting the tournament with a promising 8-3 win.
The second game was to prove a little more challenging as Allus faced Leeds Athletic- a team renowned in Yorkshire for their strong netball ability. However, Allus rose to the challenge and with an excellent defensive effort through court, led by centre Evie Moy and wing defence Kayla Herbert, Allus kept themselves in the game going goal for goal with the determined Leeds side. At the half-time break Evie Edwards was injected into the game having immediate impact putting pressure onto the quick wing attack. A few lofted passes strayed for Allus in the attacking end resulting in the first loss of the day 10-6 to Leeds Athletic.
The next adversary proved familiar to the team as they faced fellow Humberside team Wilberforce. From the outset a great defensive effort from Reanna Wardill and captain Laura Kelly gained turnover ball for the attack to capitalise upon which wing attack Erin McCabe took full advantage of feeding the shooters with style. At half time Megan Ratcliffe was introduced at goal defence to introduce some more energy into the defence circle, to which she worked tirelessly against a nippy goal attack. Allus walked away from their third match with an 11-0 win.
With heads held high the Allus girls walked into their fourth match against Hi-Lites. Hi-Lites were strong on attack bursting out to a one goal lead in the opening seconds. However, Allus fought back and from the backline to the attacking circle, fluid passing and moving was a delight to behold. This attacking prowess was a direct resultant of excellent centre passes orchestrated by Ella Parker who used her space to direct the play to the circle. Fighting tooth and nail Allus came out on top with a 10-7 win heading into the fifth and final round before playoffs.
Yorkshire Terriers were the final hurdle to second place in the table. Expectations were high of the Allus side after a full day of excellent performances. However, despite Allus' efforts the play was not clicking the way it had before. After regrouping at half-time and introducing fresh legs it was time for Allus to battle back. Luckily a penalty was given to Allus at the end of the half allowing  a 6-6 draw leaving table positions to goal average.
After coming second on the table it was time to come up against a feisty but familiar chevrons side. With what can only be described as Allus' best performance of the day, both teams headed into the half-time break on a 2-2 draw. It was all left to the final 7 minutes to decide who would take the game. Despite valiant efforts from every single player on this occasion Chevrons managed to squeeze out to a 7-3 lead at the final whistle.
The battle for 3rd and 4th was hotly contested between Ripon Rockets and Allus. All 14 players on court set out with purpose, however a series of passing errors meant that Allus were 4-1 down after the first half. With 7 minutes to go and heads held high Allus returned to the court contesting every ball and working at full capacity. Unfortunately it was too little too late in this game even with each player putting in 150% resulting in an 8-3 loss. This left Allus with the accolade of 4th place within Yorkshire, a title they should be proud of after such a brilliant day. Thank you to all the players for being so wonderful to watch and the support of all of the parents on the day.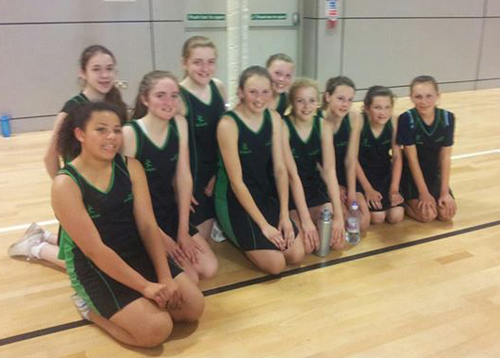 | | |
| --- | --- |
| Match | Score |
| Allus vs Malton | 8-3 WON |
| Allus vs Leeds Athletic | 10-6 LOST |
| Allus vs Wilberforce | 11-0 WON |
| Allus vs Hi-Lites | 10-7 WON |
| Allus vs Yorkshire Terriers | 6-6 DRAW |
| Allus vs Chevrons | 7-3 LOST |
| Allus vs Ripon Rockets | 8-3 LOST |
Squad: Laura Kelly (captain), Evie Moy, Evie Edwards, Lucy Norton, Mia Cunliffe, Megan Ratcliffe, Erin McCabe, Reanna Wardill, Ella Parker & Kayla Herbert
Read More